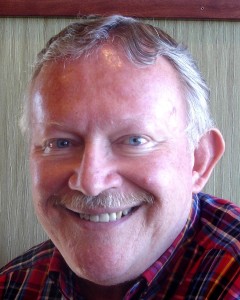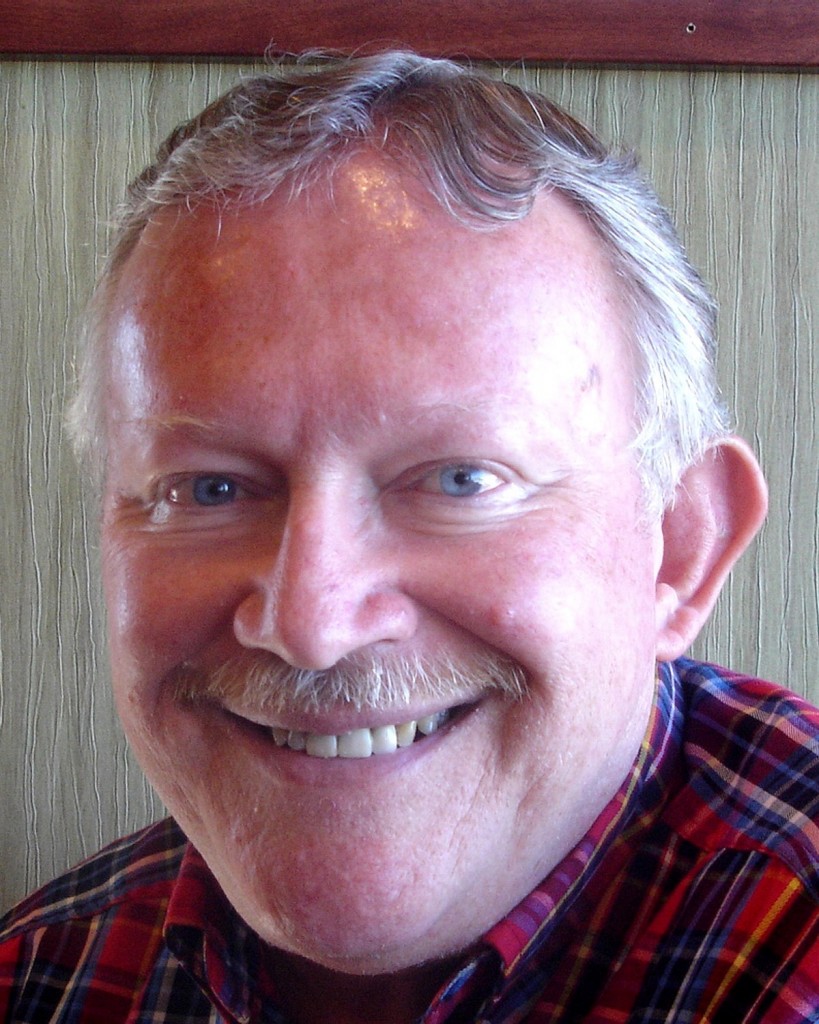 Well, hello there! It's been a long, long time …
How'm I doin'? Well, I guess I'm doin' fine …
In case any of my loyal readers had wondered, no, Wayne Engle, aka Old Corporal, hasn't died, or run out of ideas for new stories, or just decided to quit writing.
No, I was born to write, and expect that I'll be doing it until I draw my last breath — hopefully, not for quite a while yet. I guess it was partly the holidays, partly a little winter gloom, partly some self-reassessment that have kept me away from the website for the best part of the last few months.
Plus, I've come into two major lifestyle changes recently — one definitely a big positive, the other I hope will get better with time — that have proved a distraction, too. No, I'm not going into any more detail about those. Go ahead: Speculate!
How did Corporal's Corner get started? Well, about about 11 years ago a friend asked me if I'd like to start posting a weekly column on his local website. I said, "Well, yeah, I guess so," wondering to myself at the time if I could come up with enough ideas to write a column every week, plus the energy to write them that often.
Then, another friend who is a computer whiz, asked me if I'd like to have him start a website for me to put new stories I was writing on. Again, I said, "OK." So he did. And he still does the technical work on Corporal's Corner, and he knows how grateful I am to him for that.
So how did I become a lifelong writer — and, many who know me personally would say, an "oddball," a "loner," and a few other things definitely not complimentary. Being called those things is my own fault, as I've done some things in this life that I'm definitely not proud of now. Never harmed anyone, though. Let's just say that I looked, but I never touched. And we'll leave it at that. I was talking to a friend once about something that had happened that kind of upset me and hurt my feelings. He thought for a minute, then said, "Well, first, you've got to remember that you're an oddball!" Did I get upset over that? Hell, no! I cracked up laughing — partly at his audacity in saying that, and partly because I saw immediately what he meant. I even thought for a while about getting a T-shirt decorated on the front with, "I'm an oddball. What's YOUR excuse?" Might still do it.
My mom loved to read — mostly fiction — and I think I took after her in that respect. Dad, not so much; he would read the Madison Courier and the Cincinnati Post in the evening, and that was about it. Working hard was his thing, and he did it constantly, day after day; at a slow pace, as you might expect from a farm boy like he was, but very thoroughly.
I grew up as an only child, in a neighborhood where there were no other kids near my age who lived close enough that we could play together. Those things, in combination, can turn a kid inward; cause him to become a "contemplative personality," an observer of life passing by who doesn't participate in it that much. And a voracious reader — and, often, a writer.
It started for me as soon as I learned to read and write. I'd pen little essays — that no one else ever read — for my own amusement. Don't remember for sure, but I can imagine myself reading them and thinking, "Ain't I talented?"  Well, I WAS nominated for "most talented" in my senior class. Never did hear whether I got it or not. Not that it makes any difference now.
I made good grades all through grade school, because it all came easy for me. Then, as I started high school, everything changed. Algebra — YUK! I had a mental block for that, and geometry. Flunked them both, had to take them over again. Spanish — flunked that, too, although I could have made pretty good grades in it if I'd tried harder. I'd just reached a point where I was going my own way. I'd become so immersed in myself, my beliefs, what I liked to do, that I just wouldn't put out any serious efforts on things that I didn't care about — like doing homework, studying for tests, and so forth.
I enlisted in the Army right after graduation — on advice from my dad, the best piece of advice I ever received from anyone. Didn't like it very well for the three years I was in, but I learned a trade, and was eligible for full coverage by the VA health care system. All you young people who think you're going to have a great career after four years — or six, or eight — of college, when you wind up facing a mountain of college loans to pay back as soon as you graduate, while working for beg
inner's wages at whatever career you've chosen, think about that military option. Didn't cost me a thing!
After my three years in the military, including seven months in Vietnam in the early stages of that war, I came home, loafed for four months like "a lazy old hounddog" as I'd told my folks I was going to do in one of my letters home, then took a job as a wire editor — later became a reporter — at The Madison Courier. And I stayed there for 40 years. Did about everything you could do in a newsroom: layout and headlines; police and courts reporting; covering basketball games, public meetings, murder trials — you name it, I "dood it."
A few things stand out in my memory. Like the Shanda Sharer murder case, where I was the first reporter to learn of it and begin digging to find out just what had happened. I couldn't believe it when I learned that the teenagers arrested were girls! Or the several other murder trials I covered. Or the hundreds of Shawe High School basketball games I covered over 35 years. Ah, those young boys who played for Shawe, who I remember as teenagers. Most of them are fathers and grandfathers now. How time flies when you're having fun.
And I remember how once when I was writing a headline on a story out of Indianapolis, which involved a "house of ill repute," I used the word "whorehouse" in the head. Didn't think much about it; shows you how stupid people can be when they're still of a young age. The editor checked the paste-up page before sending it to the camera room; apparently he didn't think much about it, either.
But the publisher did! When he saw that head, he hit the ceiling! Called the editor in and read him the riot act about the "whorehouse word." The editor, who was terrified of the publisher, stammered around and said, "Well, you hear that word more often now than you used to …" The publisher roared back, "You hear 'shit' and 'piss' more nowadays, too, but we don't put them in the Madison Courier!"
I eventually got my share of the ass-whooping, too, with the publisher telling me that if anything like that ever happened again, and had originated with me, "You can just clock out and go home, and we'll mail you your last paycheck!"
So I minded my P's and Q's a lot more carefully after that. And a few months later, I happened to glance at Page 2 of the front section one day, and there was the daily ad for the Ohio Theatre. And there was a new movie in town, starring Burt Reynolds and Dolly Parton. And the title was — ready, folks? — "Best Little Whorehouse in Texas." Which proved to me that a "naughty" word COULD appear in the Madison Courier, with no backlash from the publisher, IF he was being paid for it.
I wrote a lot of feature stories while at the Courier, and won journalism awards for several of them. And I'll always be proud to report that I wrote the last Madison Courier editorial of the 20th Century, on Dec. 31, 1999. It was about the end of the current year, the start of a new century, some observations about how things had changed in the past 100 years, and so forth. When the editor (not the "whorehouse" one; he'd been dead for years) finished checking the editorial, he said, "Wayne, I think that was the best editorial you've written since I've been here." I'll never forget that. And years later, when he retired, and a retirement party was held for him, I attended it. And when I was ready to leave, I went over and shook the editor's hand, we hugged each other, I wished him a happy retirement. And just as I turned to leave, he said, "You were the one who made it work."
Good phrase to quit on.
Ain't it funny, how time slips away …